Greg's Programs
Greg Walton is a seasoned liturgical composer, pastoral musician, music educator, keynote speaker, retreat leader and catechist. He is best known for synthesizing the depths of Catholicism for youth, teens, young adults and families through music, story, multimedia and a lot of good healthy fun. Here is what Greg can bring to your event/community:
Concert – a mix of pop/rock and worship  

K-8 Assembly  

Keynotes  

Praise & Worship  

Parish Mission  

Retreats

Workshops: Guitar, Piano, Sight Reading, Songwriting & Vocal Performance  

XLT/Eucharistic Adoration
Parish Mission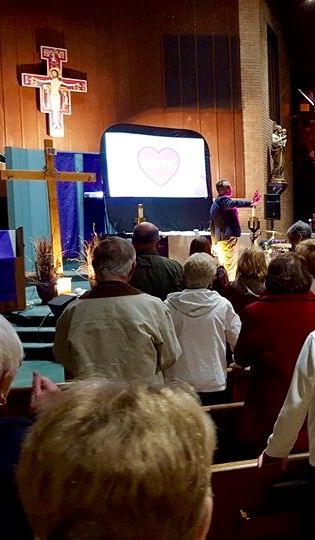 A prayerful, musical experience awaits your congregation on all 3 evenings of the Monday to Wednesday Parish Mission. As an added treat, Greg will perform his music and promote the mission at all the liturgies the weekend prior to help ensure your event is a big success. A portion of all funds collected will be donated to Catholic Relief Services or a charity of your parish's choosing.
Evening 1: Sharing Our Story
A crash course on how to give a brief testimony
Evening 2: Why Be Catholic?
An affirmation of God's existence and the Catholic faith
Evening 3: Love and Mercy


An exposition on the Christian understanding of God and Jesus' command to love
Ignorance Is Not Bliss
Developed around his popular song "Tune of Ignorance," Greg will empower and encourage the participants to fully embrace Jesus' greatest commandment, "Love God and love your neighbor as yourself."  This program is the perfect complement for a Catholic school service day, hunger awareness retreat or work camp keynote.
CRS Food Fast
Food Fast is Catholic Relief Service's 24-hour hunger awareness retreat for Catholic youth. Focusing on global poverty and hunger, Food Fast offers a journey of solidarity with our brothers and sisters overseas, as a way of living out our Catholic faith. Greg has traveled to Ghana, Africa, with CRS. Have Greg as an artist-in-residence for your Food Fast where he can share his experiences, talks and music to complement the program.